How to say you're brilliant without blushing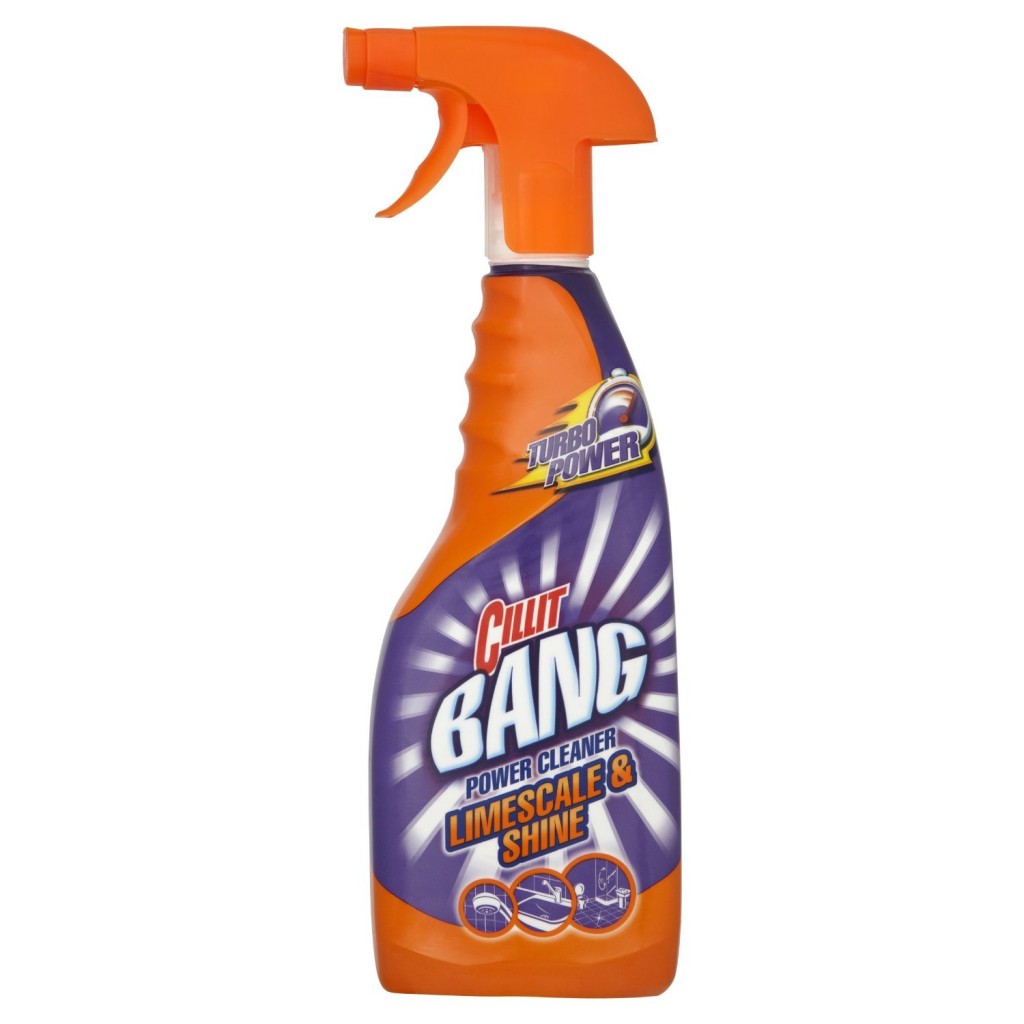 I love the Cillit Bang adverts because they're just so awful and so ridiculously shouty. But they work – I know that Cillit Bang will clean absolutely any muck from my house and I'll never mistake it for another brand.
(Take a look if you've forgotten the ads.)
On the other hand, I've never actually bought Cillit Bang, so maybe shouting at me that Cillit Bang is a great product isn't the best way to persuade me?
I've never known a client who wanted me to shout, literally or metaphorically. Most are much more like the delightful team at NFP, a recruitment agency and consultancy specialising in the not-for-profit sector.
They wanted their new website to tell people what they do, how good they are at it and what decent people they are to work with. But they felt rather uncomfortable about actually saying this out loud.
It's a cultural thing – British people are pretty self-deprecating on the whole, so we tend to fidget and squirm when people praise us to our faces. And it's really not done to sing our own praises.
Here's what we came up with.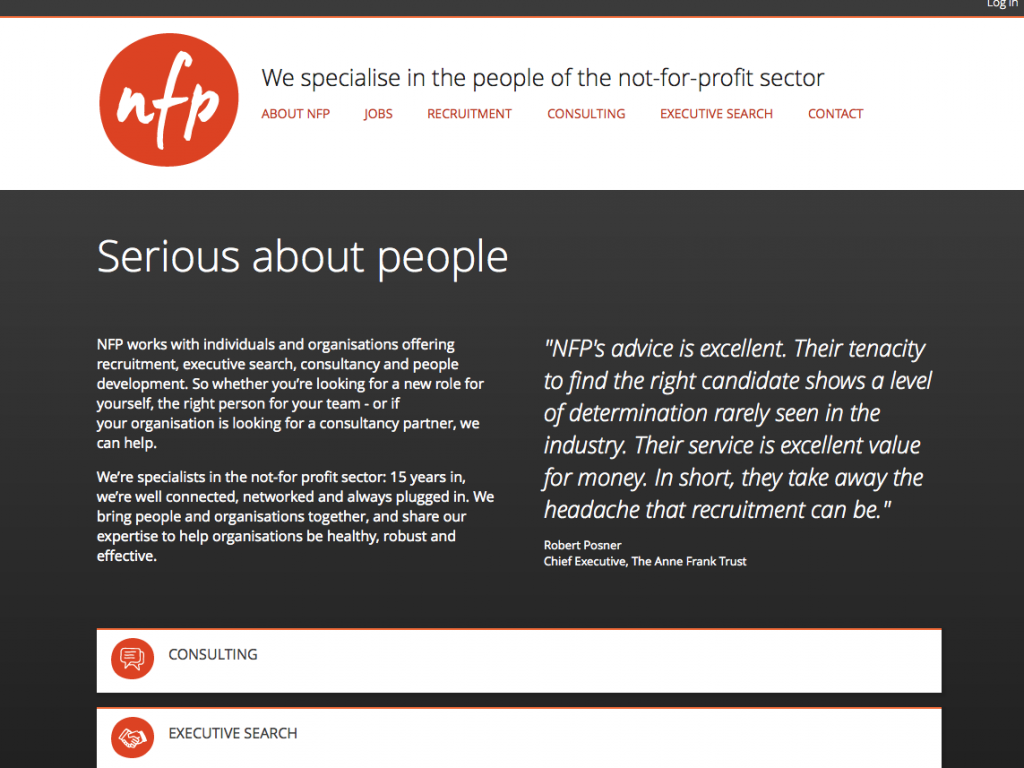 www.nfpconsulting.co.uk
I based the copy on my conversations with the NFP team – they told me what they loved about their jobs and what they were proud of, and I put what they said in writing.
It really is often that simple.
And of course it helped that NFP have masses of great testimonials from clients who are more than happy to say lovely things about them.
Getting someone else to say you're brilliant is definitely one of the best ways to save your blushes.
NFP are receiving the first feedback from their clients now, and despite fearing that they sounded, well, a bit shouty ('bold' was their word), their clients say they love the confident tone.
The web design and development was by artful robot and the visual branding by Bowley Design